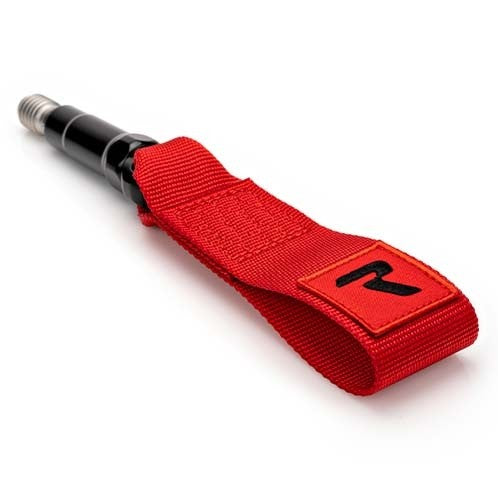 Raceseng Tow Strap for Tug System
Description
This product is ONLY the Tug Strap. It does not include the Tug Shaft.
I can only assume you are on this page because you bought a Tug Ring Tow Hook and also want a Tow Strap or want both strap colors. You are awesome and I approve of your awesomeness! If that is not the case you will still have a beautifully crafted paperweight. This tow strap requires the use of the Raceseng Tug Shaft, sold as a kit with the Tug Strap Kit or Tug Hook Kit.
Raceseng was started by a father and son team out of Pennsylvania. Dirt track racers. Real racers. Over time they grew from fabricating parts for their personal racecars, to machining suspension parts for World Speed Challenge Corvettes. Today their business focuses on machining and fabricating the best "small goods" for cars on the market with world-class Haas machinery.
This attractive track car flare is a proper recovery and towing strap, built the way it should be. Rated to 4,500lbs, it features a 2" polyester webbed loop for durability and weather resistance. The strap installs to your Raceseng Tug Shaft system. The strap is capable of getting your vehicle recovered while saving your shins from making accidental content in the pits. The Raceseng system also allows you to swap for their metal tow hook, license plate mount, or GoPro mount! Or just swap between the red and black strap, depending on your style preference of the week. If you are ordering this, you will receive the strap and mount, not the tug system.
CNC machined 7000 series billet aluminum mount
Rated to 4,500lbs
2" polyester webbing
Available in Red or Black