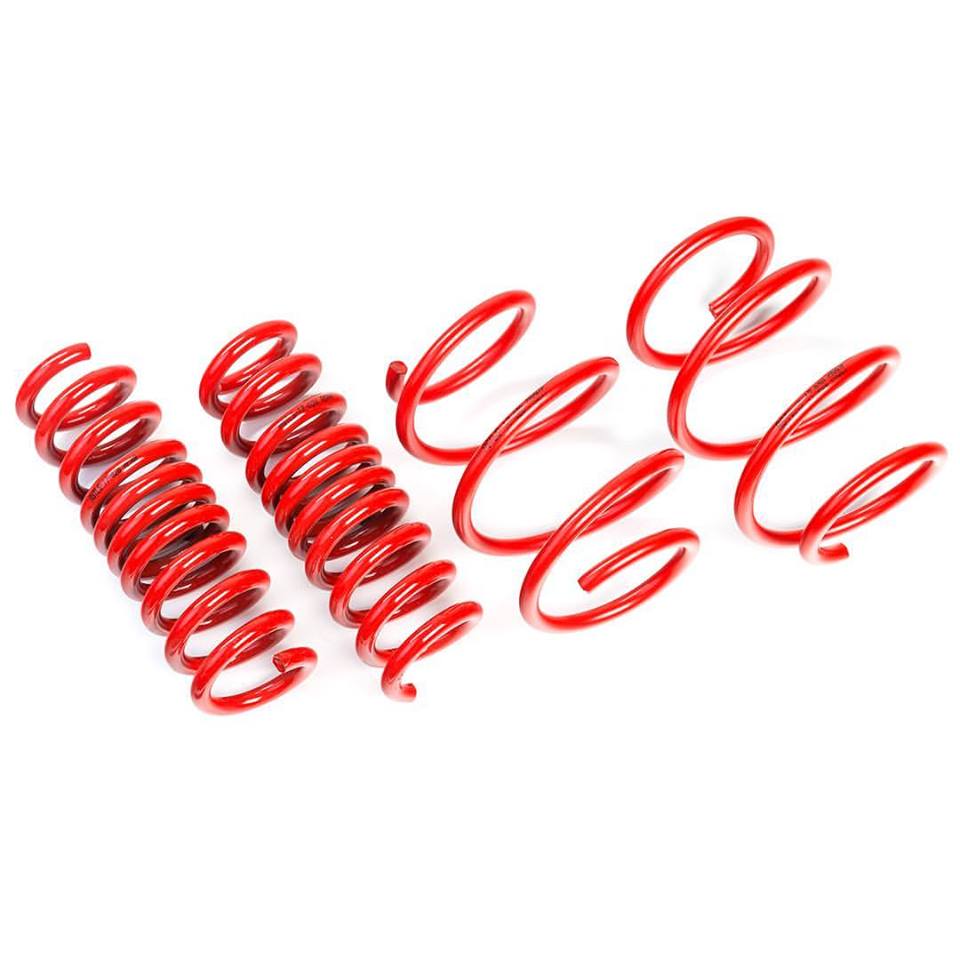 AST Suspension Lowering Springs - Tesla Model 3 RWD Standard Range
Description
Lowering springs are one of the easiest ways to add handling performance and aggressive aesthetics to your vehicle. See our guide to Tesla Model 3 Lowering Springs for a full rundown of products available on the market.
Piet Kreeft, founder of AST Suspension, started his career at world renowned KONI Suspension in the 1960s, working for their motorsport department supporting professional racing teams around the world. Over the years he found himself working in the F1 paddock with names like Niki Lauda and the Indycar paddock with names like Emerson Fittipaldi. After a 35 year career in motorsports tuning, Kreeft teamed up with Gerard Smits of Smits Factory. Their combined knowledge of technical setup expertise and world-class in-house production methods has enabled them to create a company representing the highest quality suspension products. AST Suspension controls the entire production process and this small Dutch company is well known worldwide for their exceptional products at reasonable prices.
Lowering springs are an easy way to add an aggressive stance and look to your car. They are designed to lower the vehicle's center of gravity and reduce body roll for better handling. As a bonus, the lower wind resistance signature will make the vehicle more streamlined and improve range. Yes! You can handle better, look better, and improve your range! One of the unique characteristics of AST Suspensions line up is that they make two or more springs for every application. In the case of the Tesla Model 3, they make a mild lowering spring and a more aggressive lowering spring for 4 different trims of the Model 3, including the now discontinued RWD Long Range.
AST Suspension Lowering Springs are progressive rate springs that will lower that center of gravity without giving up the comfort you are used to with OEM springs. They are developed and tested to work flawlessly with the stock Model 3 dampers. They are made out of the best material on the best Wafios coiling machines available. They also carry a lifetime warranty against breaking. These springs are specific to the Model 3 RWD Standard Range and you can choose between a 20mm (~0.8") and 30mm (~1.2") lowering height.
AST also makes 25mm and 40mm Lowering Springs for the international RWD Long Range which has since been discontinued in the U.S. market. Email hello@emotive.engineering to source either of these springs.
For other trims please see the following listings: