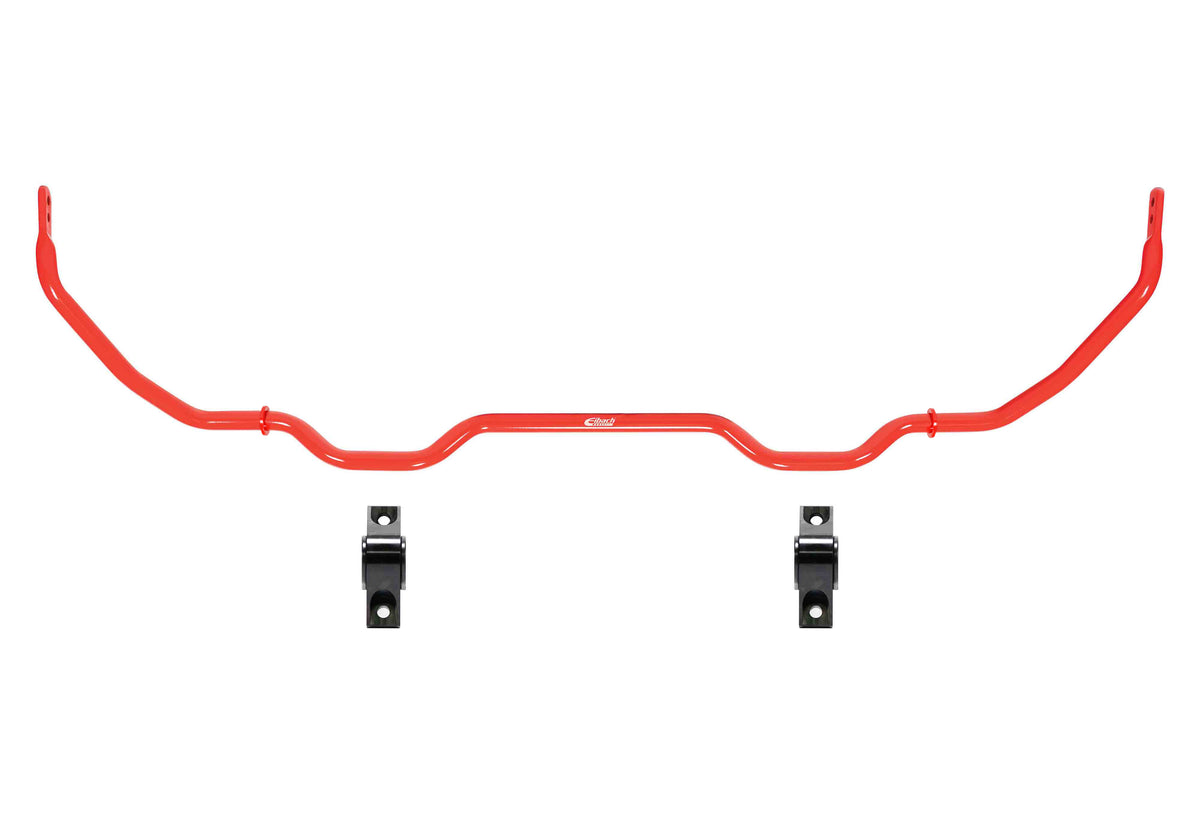 Eibach 22mm Rear Sway Bar - Model 3
Description
Eibach products are created to meet the extreme requirements of racing, from the 245-mph Mulsanne straight of Le Mans to the fender-to-fender combat of the Daytona Motor Speedway. Eibach springs have supported innumerable race and championship winners over the last two decades. In series as different as Formula 1 and NASCAR, the winning factor is often chassis setup and tuning. When everybody has comparable power, the racer who wins is the racer who can put that power to the ground-and maintain his momentum through the corners.
The list of Eibach partners reads like "Who's Who" in Motor Sports: AMG, Audi, BMW, Ferrari, Ford, Honda, Lamborghini, Lola, MazdaSpeed, Mitsubishi, Nissan, Subaru, Porsche, Renault F-1, Toyota, and many, many more. Whether you're talking about F1, NASCAR, WRC, CART or Indy Car, Eibach regards motorsports as the ideal proving ground. The experience they have gained at the highest levels of racing is directly converted into the development of the highest-grade chassis components on the planet.
At 22mm, the Eibach Rear Anti-Roll Kit for the Model 3 is 6mm thicker than the base model and 3mm thicker than the OEM Performance bar. It boasts tubular construction with 2 levels of adjustability. Between the thicker bar and stiffer bushings, your car will have more rear end grip to improve handling, safety, and tire wear without affecting ride quality. Manufactured from cold-formed steel alloy for precision performance, and finished with a longlasting red powder coat finish, the Eibach Performance Sway Bar comes complete with all mounting hardware.
This listing is for the rear sway bar. The Eibach front bar is here.