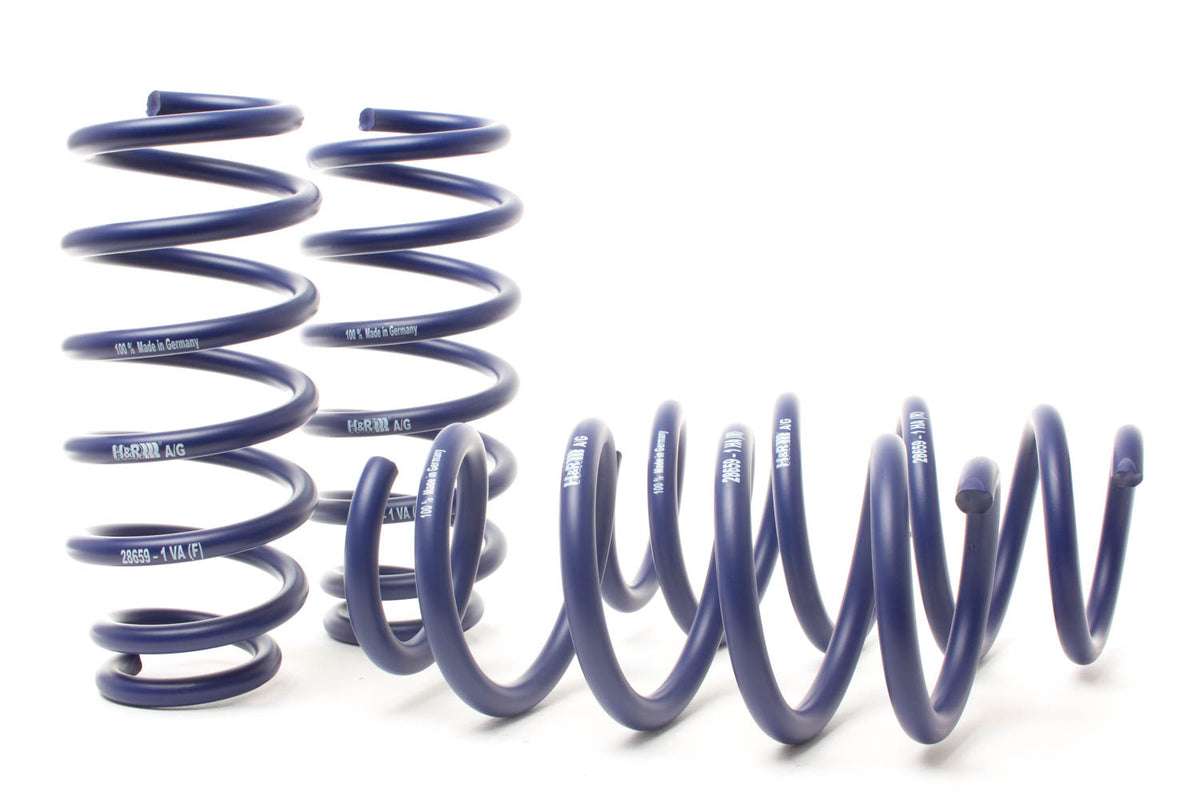 H&R Sport Springs - Kia EV6 RWD or Hyundai Ioniq 5 RWD
Description
Special Order Item. Estimated lead time is approximately 3 months from date of order.
Lowering springs are one of the easiest ways to add handling performance and aggressive aesthetics to your vehicle. See our guide to Hyundai E-GMP Platform Lowering Springs for more information and a rundown of products available on the market.
A mainstay in the tuning scene since the late 70s, H&R was formed to produce the highest quality aftermarket suspension products. H&R is perhaps most well known for their multiple spring lines and "cup kit" spring and strut combos. They also have the largest wheel spacer and adapter program in the industry. All H&R products are Made in Germany and the company has gone through great lengths to exceed ISO quality assurance standards.
H&R Special Springs are high quality products—they will not set or sag. They are designed and manufactured to be strong, resilient, and more durable than other automotive coil springs and will last the lifetime of your vehicle. All H&R springs are crafted from a special lightweight high-carbon spring steel to ensure premium quality and performance. H&R Springs are shot-peened to increase their life by more than 200%. Each spring is 100% tested in-house before leaving H&R's ISO-9001 certified production facility in Germany.
H&R's Sport line offer the handling characteristics and aggressive appearance that you've been looking for, without the harsh ride characteristics of less-advanced spring systems. In fact, they are H&R's number one selling product line. They are designed to lower the vehicle center of gravity and reduce body roll for better handling. The progressive spring rate design provides superb ride quality and comfort while a lower wind resistance signature will make the vehicle more streamlined and improve range. Yes, you may even improve your range!
Hyundai Ioniq 5 RWD Approximate Lowering:
1.2" / 30mm front
1.2" / 30mm rear
Kia EV6 RWD Approximate Lowering:
1.3" / 33mm front
1.3" / 33mm rear
Exact lowering will vary by trim level. For e-AWD/HTRAC AWD model H&R Sport Springs please see our other product listing.