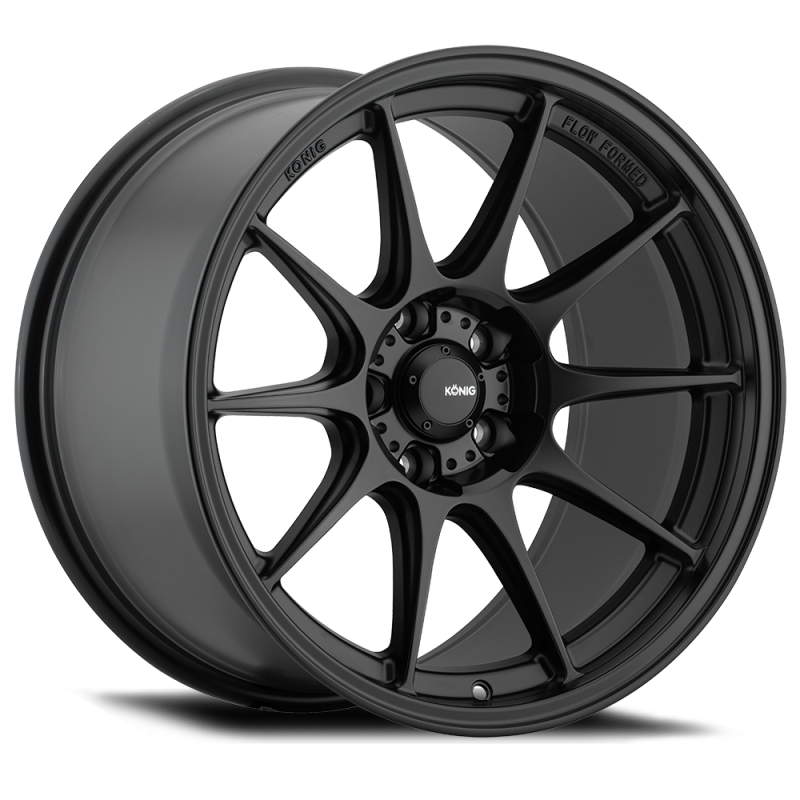 Konig Dekagram - 19x9.5 5x114.3 +35 - Tesla Model 3 / Y Flow Formed Wheel
Description
Konig is best known as a leader and driving force behind the evolution of the sport compact community. For over 40 years Konig has produced some of the highest quality aftermarket wheels in the world. After decades of track-proven and street driven success, Konig has grown into a company that produces wheels for many vehicle segments, to countries all over the globe, and to the largest wheel and tires dealers in the world. Konig American also manufactures wheels for use by OEMs as well as some of the largest wheel brands in the world.
The Dekagram is a lightweight, 10-spoke design that is developed with flow forming technology that offers benefits for both track and street use. Motorsport inspired, the Dekagram's spoke profile design lends to efficient brake cooling as well as exceptional brake caliper clearance. With any wheel Konig develops with Flow Forming Technology, the end result is stronger, lighter and offers greater elongation and shock resistance than a traditional cast design. Just under 21lbs in this 19x9.5 configuration!
Available in Semi Matte Black and Konig's "A" face profile for additional brake clearance.
Specifications:
19x9.5 5x114.3
+35mm Offset
73.1mm Center Bore
~21lbs
Fitment Notes:
The Model 3 Performance comes with a unique "stepped" hub. The outside of the hub is a fairly standard 64.1mm, but there is a 3mm step on the inner part of the hub that measures 70.1mm. The solution is to either use a 3mm spacer that pushes the wheel away from the hub or to use an overbored wheel. Dekagrams in 19" fitment come as a 73.1mm center bore. While you may choose to use hubcentric rings to aide in mounting the wheel, they are not required if you correctly torque the lug nuts.
Recommended tire size for Model 3 is 265/35R19. For a list of potential compatible tire sizes please see our Model 3 Tire size guide.
Please note the 19x9.5" Dekagrams are not regular stock. Please email for current lead times!