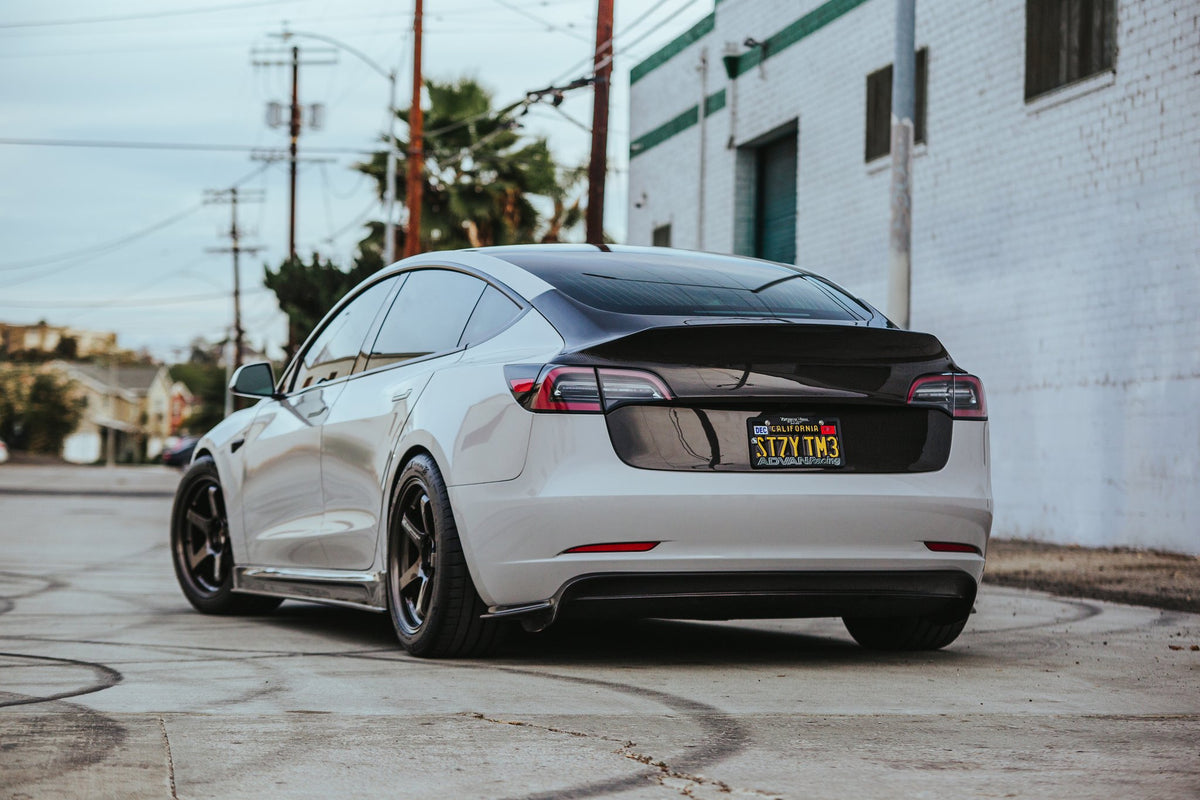 Seibon Tesla Model 3 Carbon Fiber Trunk
Description
Seibon Carbon has been designing and manufacturing carbon fiber parts for the performance aftermarket since 2003. Seibon uses only the highest-grade carbon fiber raw material in all its products: the same materials used in aviation, battleships, satellites, and rockets. Seibon's production formula allows for exceptional carbon/resin ratios, leading to high stiffness and extra product strength. All of Seibon's products are aerodynamically designed to generate maximum performance. As a result, many of their products are widely used by professional race teams all over the world.
When shopping for aftermarket body parts, fitment and quality are paramount. A haphazardly made carbon trunk may not match the lines of your fenders or bumpers exactly and cheap resins may yellow quickly with exposure to the sun. Seibon stands by its products and you will find no clear coat chips or flakes while their special mix of high-tech resin yields excellent transparency and a high gloss finish.
As the founder of Lotus Cars, Colin Chapman, said "to add speed, add lightness". The Seibon Carbon Fiber Trunk features a slight "duckbill" to add a slight bit of downforce and amazing style to your Model 3. It does this all while reducing the overall weight of your car.
There are only a few of these trunks available in the world. Please contact us for an accurate shipping quote and availability.