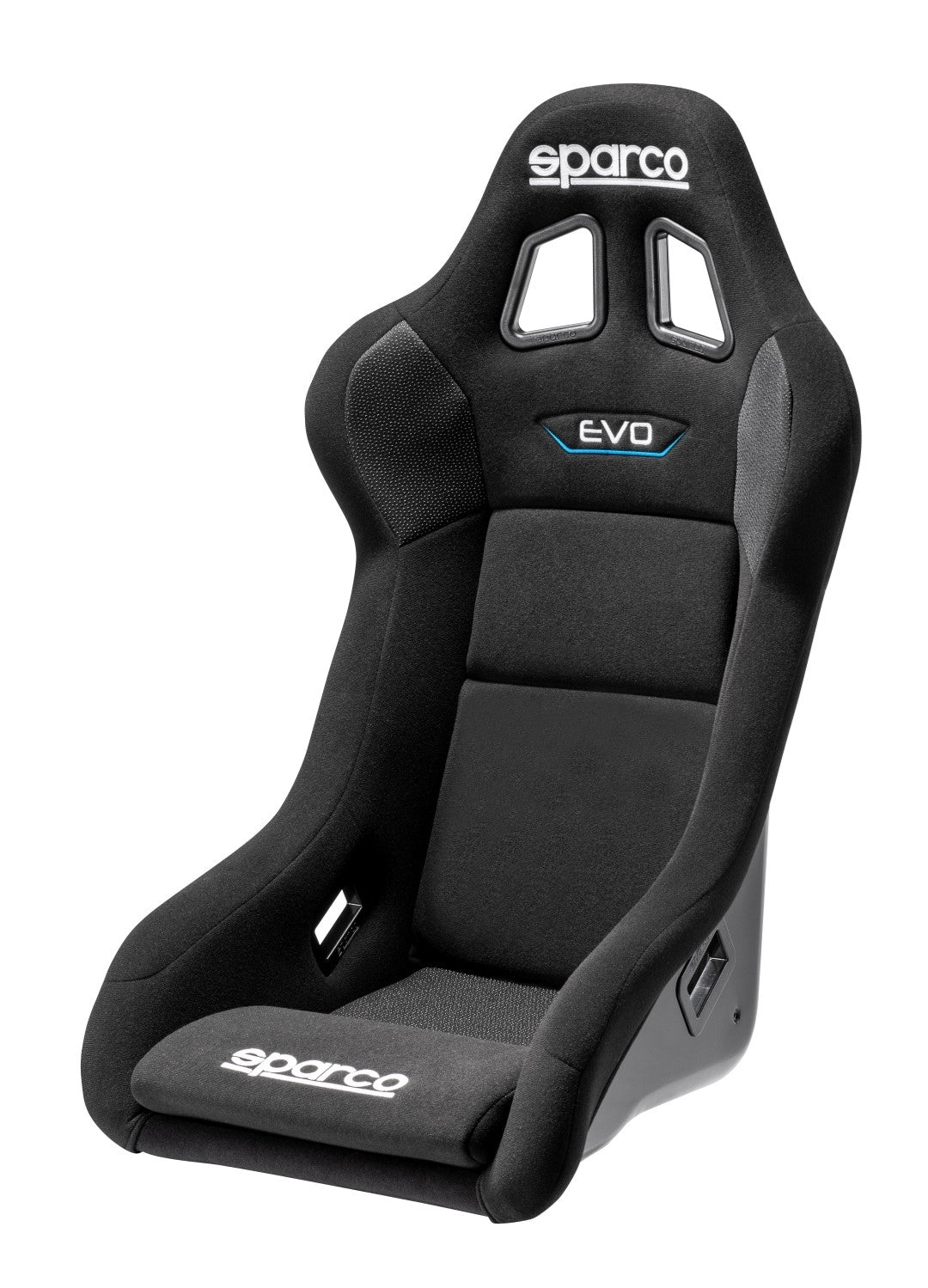 Sparco Evo QRT Competition Seat
Description
Let's face it. Your OEM seats were designed for general comfort for a wide variety of body types. When it comes to performance driving, you end up expending energy and focus on keeping your body planted. An aftermarket seat is one of the best upgrades to improve your driving experience and lower lap times.
An evolution of the original Sparco EVO, The EVO QRT competition seat has been redesigned with new improved updates. The EVO QRT is now made with all-new QRT Technology which results in an ultra-light shell. The EVO QRT has been updated from the previous EVO seat with a reduced shoulder bolster dimension that allows fitment into smaller cockpits but can still accommodate a medium size driver. Also the shoulder harness belt openings have been raised to accommodate a taller driver. The EVO QRT series of seats feature the most back angle rake of all Sparco seats for a very comfortable driving position. The EVO QRT is FIA approved.
Designed and developed at the Sparco OEM Composite Laboratory in Italy, QRT is a patented state-of-the-art technical process, based on aerospace technologies. QRT creates an unparalleled mechanical strength to weight ratio. This innovative production method generates the lightest composite seat shells currently on the market; in fact, it guarantees a reduction in total weight of up to 30% compared to traditional production methods.
The EVO QRT provides excellent fitment for smaller cockpits, and we run a EVO in our '99 Miata track car. Being a tiny car, the Miata is notoriously difficult to fit aftermarket seats in.
The EVO Series is avaiable in four sizes to ensure proper fitment.
EVO S - Small (up to 32" waist)
EVO - Medium (up to 34" waist)
EVO L - Large (up to 36" waist)
EVO XL - X-Large (up to 38" waist)