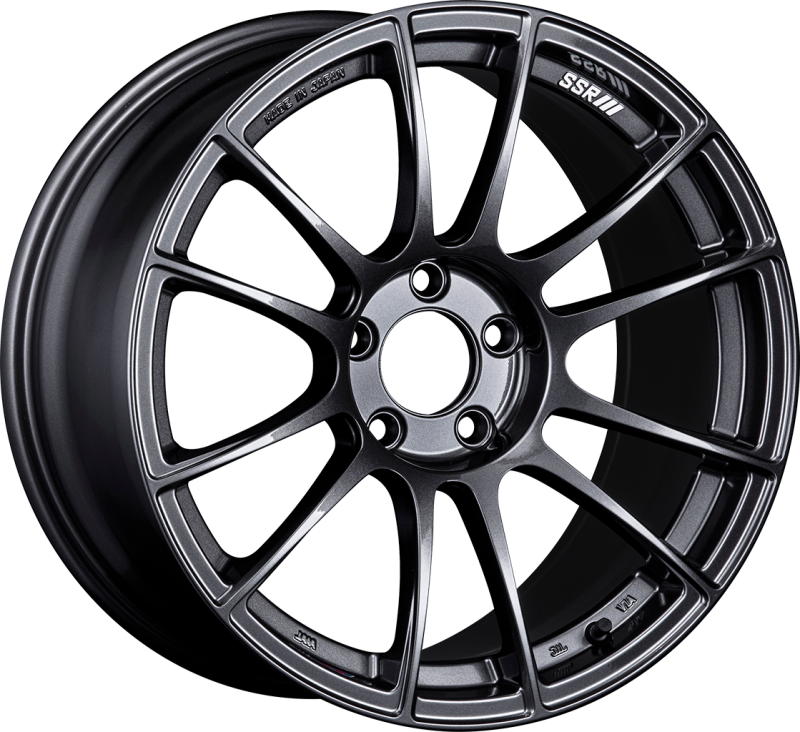 SSR GTX04 Flow-Formed Wheels - 18x9.5 5x114.3 - Tesla Model 3
Description
SSR Wheels were born on the track. Their original MK-1 wheel was designed for open wheel racers in Japan. Along the way SSR started making street wheels and have been at the forefront of making JWL and VIA approved wheels. SSR wheels can be found all over the Super GT series, the top level of sports car racing in Japan. This commitment to motorsports gives SSRs a unique proving ground to develop strong and light wheels.
The GTX04 is a very light track wheel. Seriously, people. 18.8lbs for the +22 and 18.2lbs for the +40 offset. These are forged wheel levels of lightness at flow-formed prices. SSR's proprietary FFT-R advanced flow-forming process results in a thinner inner rim that still meets and exceeds the levels of strength needed for track use. Each spoke is designed to be the shortest possible length while still clearing large brakes. Unnecessary material is further removed from the wheel centers and the back side of the spokes.
Available in +22 offset (recommended) or +40 in Dark Gunmetal and a Limited Edition run of White. Center caps are optional and not included. Lightweight, remember!? Uses the Type B SSR Center Cap.
Specifications:
FFT-R Flow formed construction
18x9.5 5x114.3
+22mm or +40mm Offset
18.8lbs for +22 and 18.2lbs for +40
73mm Center Bore
M14 drilled
Fitment Notes:
The Model 3 Performance comes with a unique "stepped" hub. The outside of the hub is a fairly standard 64.1mm, but there is a 3mm step on the inner part of the hub that measures 70.1mm. The solution is to either use a 3mm spacer that pushes the wheel away from the hub or to use an overbored wheel. SSRs come as a 73mm center bore. While you may choose to use hubcentric rings to aide in mounting the wheel, they are not required if you correctly torque the lug nuts.
Recommended tire size is 265/40R18. For a list of potential compatible tire sizes please see our guide. Please email if you would like to chat about specific tire recommendations.