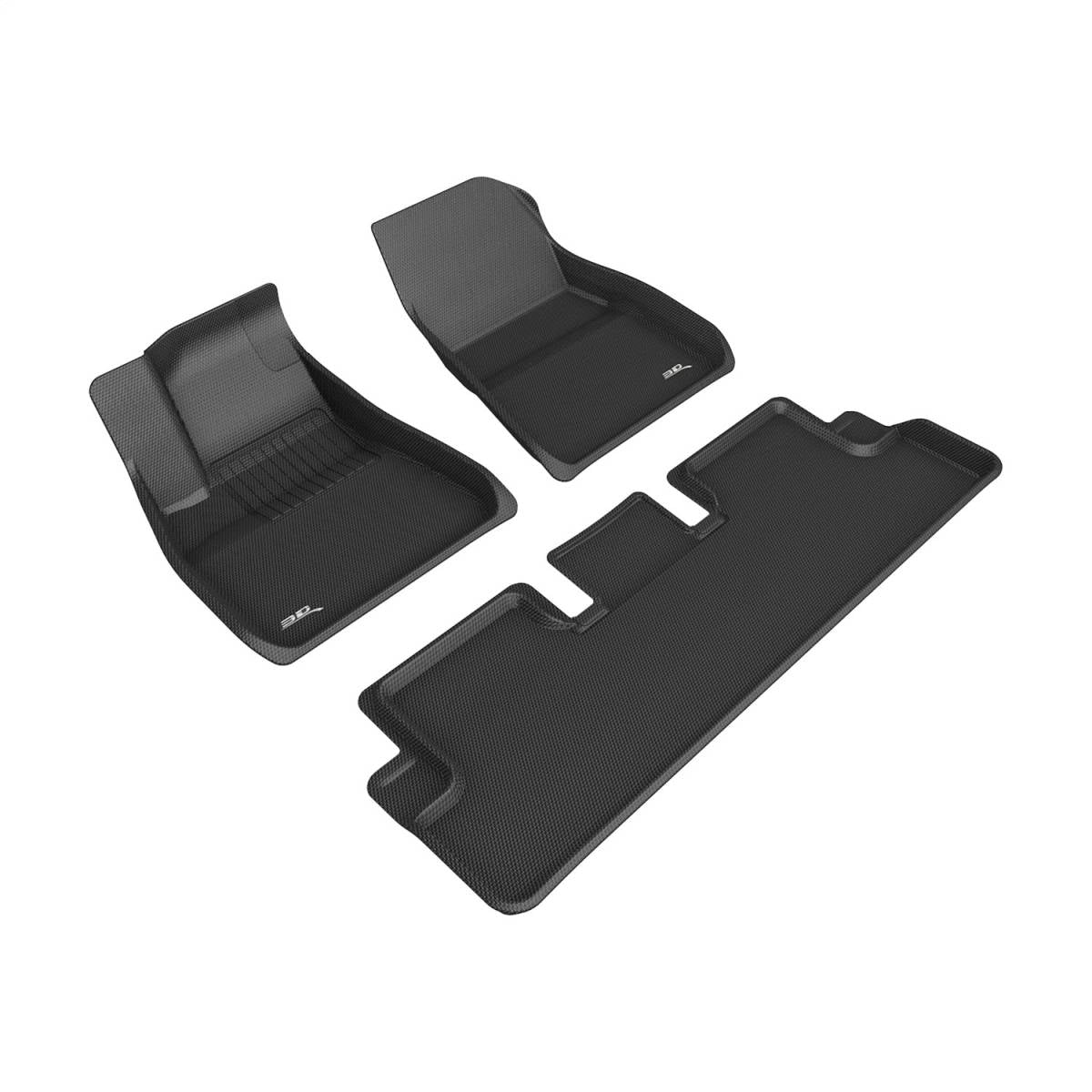 3D MAXpider KAGU All-Weather Floor Mats - Tesla Model 3 - 3-pc Front and Rear
Description
3D U Ace is a manufacturer of high quality automotive accessories most widely known for their MAXpider line of "Custom Fit" laser-scanned floor mats and cargo liners. All 3D products are manufactured in their own facilities in Asia.
3D MAXpider All-Weather Custom Fit Floor Mats are the best protection for your Tesla interior. Unlike bulky rubber floor mats, 3D MAXpider KAGU Series liners are made with a flexible three-layer structure and raised edges to provide maximum protection. Furthermore, their patented MAXpider backing keep your floor mats in place without damaging your underlying carpet with nibs or spikes found on other liners. Each application is individually digitally scanned, so you can rest assured that these floor mats are an exact fit to your Tesla Model 3.
3-pc Set with Front Driver, Front Passenger and 1-piece Rear Floor Mat for your Tesla Model 3.
3D digitized design specifically for the Model 3
Embossed carbon weave pattern
Waterproofing and raised edges for maximum protection
Shock and sound absorbent inner layer
Non-slip rubber top layer
MAXpider bottom layer keeps liners in place without damaging your carpet