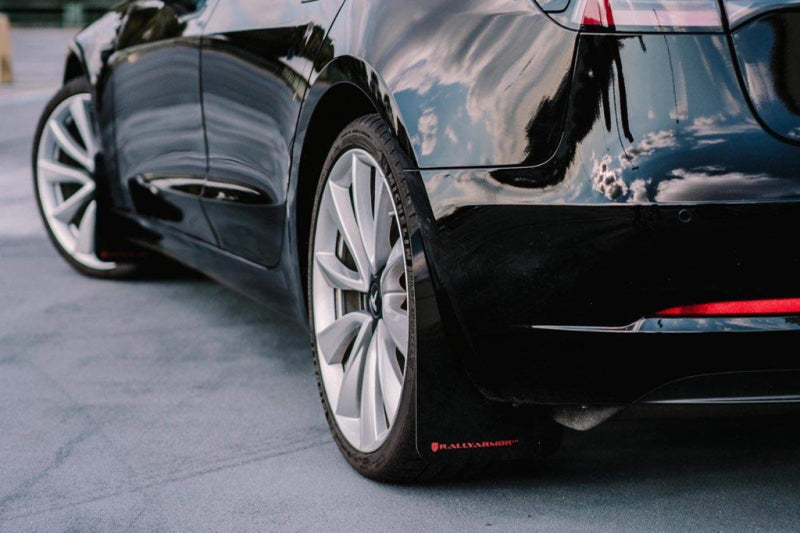 Tesla Model 3 - Rally Armor UR Mud Flaps
Description
For the last two decades, Rally Armor has been manufacturing the best mud flaps and skid plates in the industry. They are enthusiasts at heart and are experienced fabricators who create quality products on high grade machinery for your car. Their facilities and materials are located, sourced and made in the good ol' USA.
Tesla paint is notoriously soft and mud flaps are a great choice for those who want to protect their lower panels. Rally Armor's "UR" line of mud flaps feature stainless steel mounting brackets that require no modification to the factory liners. This means a vehicle specific design and straightforward installation. These mud flaps are 100% polyurethane made in the USA and are mated to thoughtfully selected hardware. UR flaps stand up to heat, cold, or impact to terrain as their poly construction allows them to flex instead of crack. Get the absolute in rally proven flaps for your Tesla Model 3.
Available in Black with Blue Logo, Black with Dark Gray Logo, Black with Red Logo, Black with White Logo, or Special Order Pink which includes a $25 donation to Stand Up To Cancer.