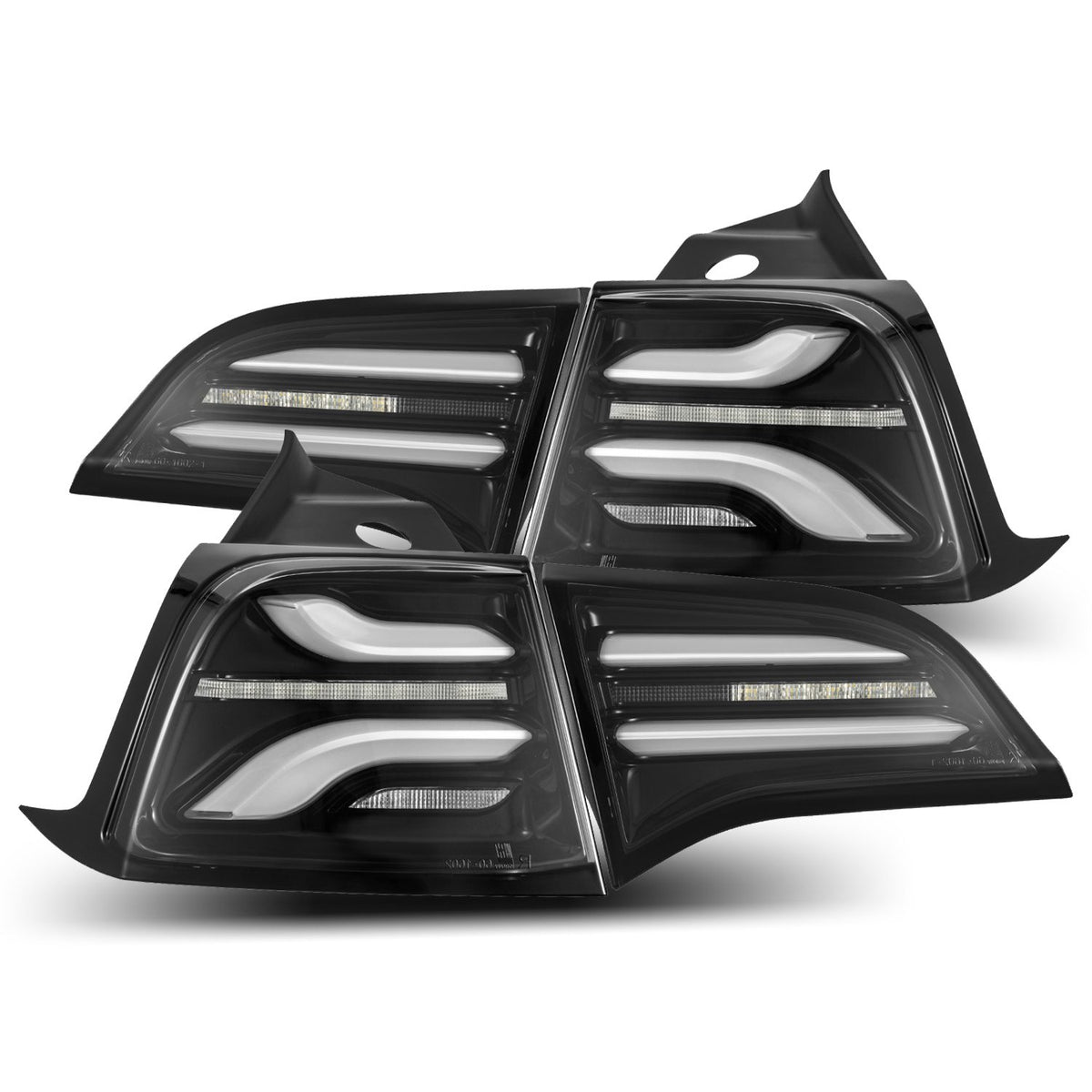 AlphaRex PRO-Series LED Tail Lights - Tesla Model 3
Description
AlphaRex has over 20 years of manufacturing experience in the performance lighting industry. This is not a random factory overseas. AlphaRex designs and patents every component they have designed and guarantee their products are compliant with SAE and DOT standards. Their products are also certified to ISO-9000, ISO-9001, and ISO-9002 standards.
These AlphaRex tail lights will fit all Tesla Model 3 model years and older Tesla Model Y vehicles with the red turn signal. This specific model does not fit newer Model Ys with the amber/orange turn signals. The AlphaRex PRO-Series LED taillights light up with the parking light and the center LED is lit when braking. They also feature a sequential turn signal to clearly display your intentions to surrounding vehicles. Bright white LEDs illuminate when in reverse.
AlphaRex lights are made of high quality polycarbonate plastic with an additional coating to prevent yellowing and oxidation. These tail lights are OE quality and are compliant with SAE and DOT standards. Available in Jet Black or Red Smoke.
Fitment:
Tesla Model 3 - All Years
Tesla Model Y - 2020 - 22 with red turn signals