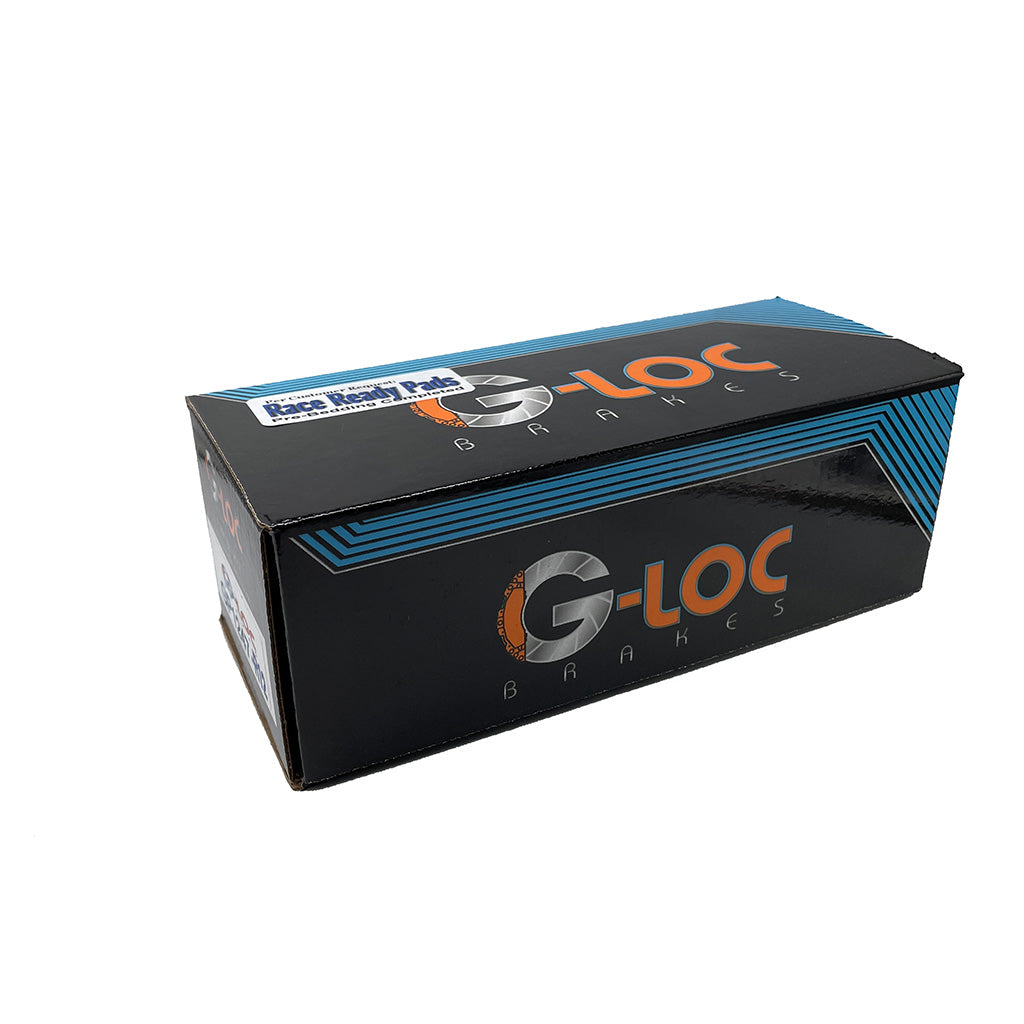 G-LOC Brakes R12 Track Pads for EmotiVetted BBK
Description
These brake pads are for use with GM 6-Piston Brembos as found on the likes of the ATS-V, 2nd-generation CTS-V, and the C7 Corvette Z06. This is the pad included with our EmotiVetted BBK Track Kit.
G-LOC Brakes was created by racers for racers with the sole intention of providing the highest level of performance friction materials and truly outstanding customer service in the market. Only G-LOC uses proprietary Carbon, Ceramic, Kevlar, and Metallic compound formulations. G-LOC compound formulations are some of the most disc/rotor friendly compounds offered in the world with unmatched modulation and release characteristics. Furthermore, you are less likely to boil brake fluid because of the thermal barrier created with G-LOC compounds. The same cannot be said of competitors who load up their compounds with carbon and iron.
G-LOC's R12 compound features excellent initial bite, high and consistent torque, and outstanding fade resistance. The R12 has a temperature range of 173°F to 1860°F (78°C to 1015°C). We spec all of our race compound pads pre-bedded from G-LOC so they are ready to race.
Also fits:
2016 - 2019 Cadillac ATS-V
2009 - 2015 Cadillac CTS-V
2012 - 2015 Chevrolet Camaro ZL1
2015 - 2019 Chevrolet Corvette Z06
... and more with FMSI D1405 pad shape.