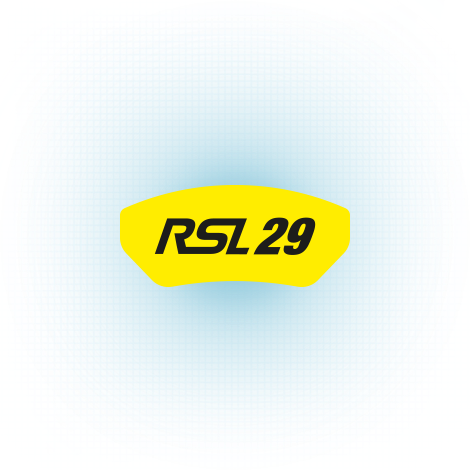 PAGID Racing RSL29 Brake Pads for EmotiVetted BBK
Description
These brake pads are for use with GM 6-Piston Brembos as found on the likes of the ATS-V, 2nd-generation CTS-V, and C7 Corvette Z06. This pad is for use with our EmotiVetted BBK Street Kit which utilizes these calipers.
PAGID Racing brake products have been in the brake game for almost a century. Their race winning endurance pads have been found in TransAm, Carrera Cup, IMSA, WRC, DTM, and many other forms of motorsport. Today, PAGID brake products are fitted as OE on some of the most prestigious and powerful production cars in the world including Audi, Bugatti, Ferrari, and Porsche.
The PAGID RSL29 is part of PAGID's endurance racing pad lineup. The RSL29 is a very popular club racing and track day pad in Europe used on GT cars, touring cars, and in prototype endurance racing. The RSL29 is engineered to have great modulation and release characteristics. It is a low-metallic resin bonded material containing steel and aramid fibers. The RSL29 offer lower disc wear rates and are fade resistant up to a temperature of 1,202°F (650°C) and are ideally paired with 200+ treadwear tires. Consider moving to the [RST](mailto:hello@emotive.engineering?subject=PAGID RST for EmotiVetted BBK) if running <200tw.
Also fits:
2009 - 2015 Cadillac CTS-V
2012 - 2015 Chevrolet Camaro ZL1
2015 - 2019 Chevrolet Corvette Z06
and more with FMSI D1405 pad shape.